James Haluszczak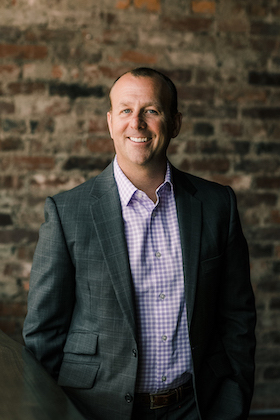 On my time off
I consider myself a weekend warrior – be it whiffle ball, wakeboarding or snow skiing – I have a passion for enjoying the great outdoors.
Founder & Managing Partner
James is recognized as an industry-leading expert and consultant to private equity and venture capital firms, with over 20 years of experience in a variety of operations, finance, and technology roles. His expertise centers on operational excellence, and James has been trusted as an advisor to many of the world's leading private capital organizations. James is invited regularly to industry events as a speaker or panel moderator to discuss trending issues within the private capital industry.
James founded SteelBridge in 2008.
He holds a Bachelor of Science in Economics from Pennsylvania State University.
On a personal note
To solve our clients' challenges we need to have smart people who are passionate about what they do. I am proud of the team we have and love what we do! What motivates me is finding the right solution to a problem and deploying that solution – which is why when I came across our firm mantra I knew it was perfect – "Determine the best conceivable option and make it happen."
SteelBridge has given me a platform to be in the center of change that takes place in the private capital industry. But I also know that without you, the client, wanting to change to be better, SteelBridge would not exist, and we never take that for granted!
I believe in providing boutique, white-glove service and am driven to play an active, hands-on leadership role in our firm and in all client engagements. Please feel free to give me a call anytime – 646.737.7960 ext. 1001.