The choice for alternative firms who want to grow on solid ground
"Determine the best conceivable option and make it happen", words we live by. SteelBridge is an independent boutique fund advisory service provider offering customized services and solutions to the global private capital industry. We were founded on the principle that we can affect "smart" change within our clients' organizations. That means supporting them throughout the entire cycle of their business – from investing in new businesses or initiatives to managing change or day-to-day operations to growing the fund or the business for the future.
Our philosophy is that along the continuum of Invest > Manage > Grow, we provide white-glove service to all our clients. Our people are industry experts, with a common passion to facilitate change and improve performance for private capital firms and for the companies in which they invest.
We pay attention to the details
We offer our services to investment managers, investors, portfolio companies, software vendors, and third-party administrators through our 5 business practices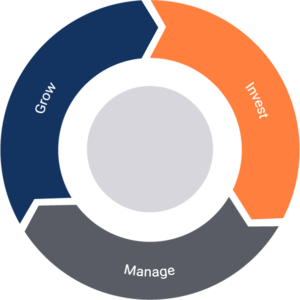 Leadership Team