Jessica B. Allison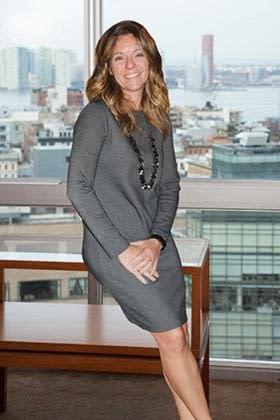 ON MY TIME OFF:
My husband and I have 2 young kids who keep us quite busy! If we are not at a ball field or a dance class, you can find us relaxing on a boat…when the Pittsburgh weather allows.
PRINCIPAL, STEELBRIDGE PORTFOLIO COMPANY SERVICES
Jessica co-leads the PCS business line which provides operating-partner quality services for solving the unique challenges that portfolio companies face.  Jessica has over 15 years of industry experience in leadership roles focused around global project development, capital procurement & contracts, technology commercialization, and business development.  Jessica has a demonstrated history of managing complex global programs involving cross-functional workstreams and multiple stakeholders.
Jessica joined SteelBridge in September 2018.
Jessica has a Masters in Supply Chain Management from Duquesne University and a Bachelors in Business Administration from Robert Morris University.
On a personal note
Solving problems and creating new growth opportunities for clients is what I find most rewarding.  I enjoy developing high-level strategies as much as I enjoy digging into the details.  I've had the pleasure of working on a wide range of projects – from sustainability initiatives to large industrial growth programs to creating new growth opportunities for small businesses.  Reducing complexity and driving results through disciplined execution is what makes my job exciting.