Krish Pandya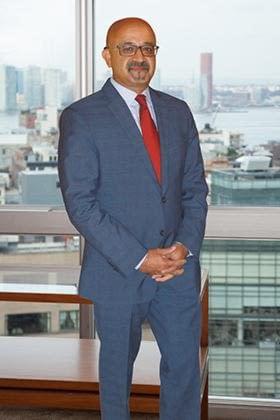 On my time off:
I enjoy spending time in the east end of Pittsburgh with its many restaurants, parks and jogging trails. We also try and get away to our mountain home in the laurel highlands as a family as often as we can.
PARTNER, STEELBRIDGE PORTFOLIO COMPANY SERVICES
Krish co-leads the PCS business line which provides operating-partner quality services for solving the unique challenges that portfolio companies face. Krish has provided strategic leadership and fostered business development opportunities for a range of industries and products. He leverages his project execution experience, relationship with partners, and linkages with public and private institutions to grow customer bases, revenue, and production capacity for companies. He has a demonstrated history of creating high-impact growth opportunities for companies through the introduction of new technologies, efficient management of operations, capital expansions, and the successful delivery of complex programs.
Krish has an MBA from Carnegie Mellon University's Tepper School of Business and a Bachelor of Science in Mechanical Engineering from the University of Rochester.
One a personal note
It is very exciting to be part of SteelBridge story as it continues to evolve, grow, and deliver high-quality services to the marketplace. Our team's relentless focus on creating value and integrating our service platforms allows Portfolio Company Services to deliver a one-stop shop for industry and private equity clients.
I look forward to taking on client challenges and turning them into opportunities for growth and value creation – helping management teams simplify the complex and helping them execute successfully.